Being an esthetician, you help clients enhance their skin health and appearance, serving as a cornerstone of their self-care routines. Your role is pivotal in the skincare industry, which, like most sectors, continually evolves with advancements in science, technology, and market trends. Esthetician continuing education opportunities is therefore essential in maintaining your competitive edge, ensuring you're well-versed inthe latest procedures, products, and industry standards.
Importance of Continuing Education for Estheticians
In an industry where customer satisfaction heavily relies on up-to-date knowledge, esthetician continuing education opportunities is a necessity. As new skincare trends and technologies emerge, staying updated ensures you provide clients with the most effective treatments.
Further, continued education helps you comprehend and apply new research findings, contributing to the overall quality of your services. Moreover, it increases your competitiveness, enabling you to stand out in a crowded market.
Especially, it builds and reinforces client's trust, as they can see your dedication to keeping your skills and knowledge updated.
Types of Continuing Education for Estheticians
Esthetician continuing education opportunities can be formal or informal, each type offering distinct advantages. Formal education involves structured courses from accredited institutions or advanced training workshops that provide in-depth knowledge and hands-on experience.
Conversely, informal education can be self-directed and includes attending industry seminars or webinars, visiting trade shows and conferences, or self-educating through industry-focused books, blogs, or research articles.
Key Topics in Esthetician Continuing Education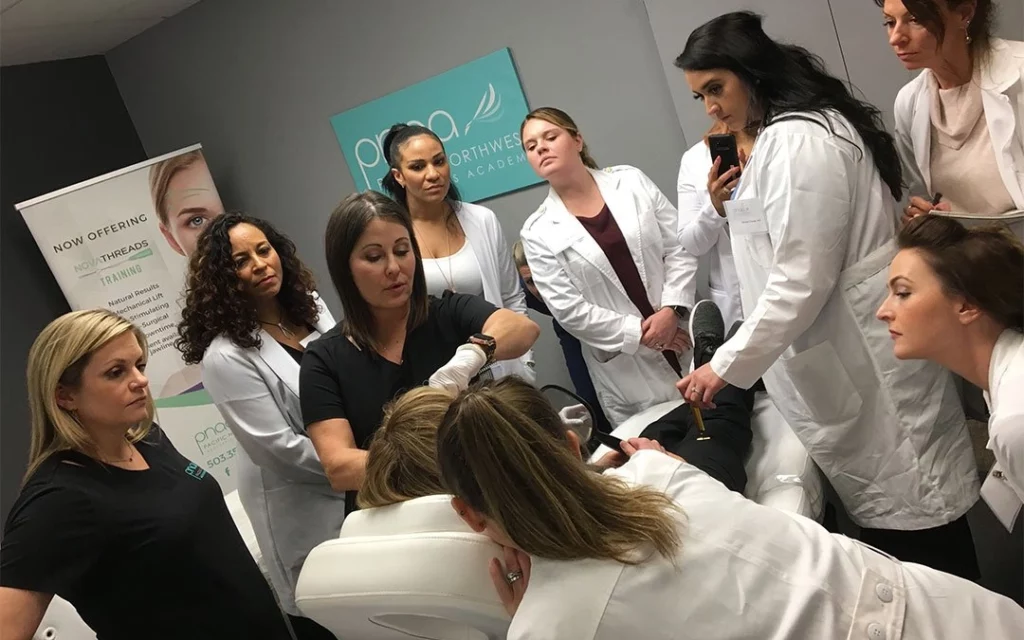 Several areas warrant particular attention in esthetician continuing education. A comprehensive understanding of skin health and diseases is fundamental. Advances in skincare treatments and technologies should be studied regularly.
Ingredient knowledge and product reviews help you make informed product recommendations. Client communication and consultation skills are vital in understanding client needs and providing personalized solutions.
Business skills for estheticians help manage the commercial aspects, and a deep understanding of ethics in the skincare industry ensures services are delivered professionally and responsibly.
Recognizing Credible Continuing Education Sources
Identifying accredited institutions and programs is critical in formal education, ensuring you receive quality and recognized training. Credentials such as certifications can be helpful markers of a program's credibility.
While evaluating online courses and resources, look for, instructor qualifications, and curriculum details to assess the course quality and relevance.
How to Incorporate Continuing Education into a Busy Schedule
For busy professionals, online learning can be a godsend. It provides flexibility to learn at your own pace, in your own time, and from the comfort of your home.
A blend of formal and informal learning ensures a well-rounded knowledge base, making it easier to incorporate learning into your daily routine without causing significant disruption.
The Role of Continuing Education in Career Progression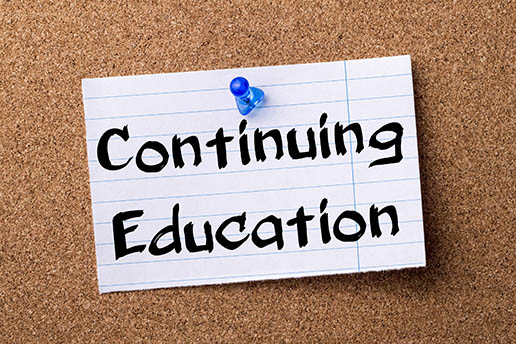 Continuing education is a powerful tool for career progression. Specializations can be achieved through advanced courses, increasing yourvalue to clients and employers. By demonstrating your commitment to learning, you can boost client trust and retention.
Additionally, continued education can positively impact job opportunities and earning potential, reinforcing its value as an investment in your career.
List of Top 9 Continuing Education Courses for Estheticians:
Advanced Esthetics and Spa Operations
Seneca College: This course gives a deeper understanding of the spa operations and advanced esthetic services. Students learn about advanced skin care treatments, spa management, and client consultation.
Medical Esthetics Training
National Laser Institute: This program combines classroom education and hands-on clinical training. It covers various medical esthetic treatments like laser hair removal, tattoo removal, chemical peels, and dermal fillers.
Advanced Chemical Peels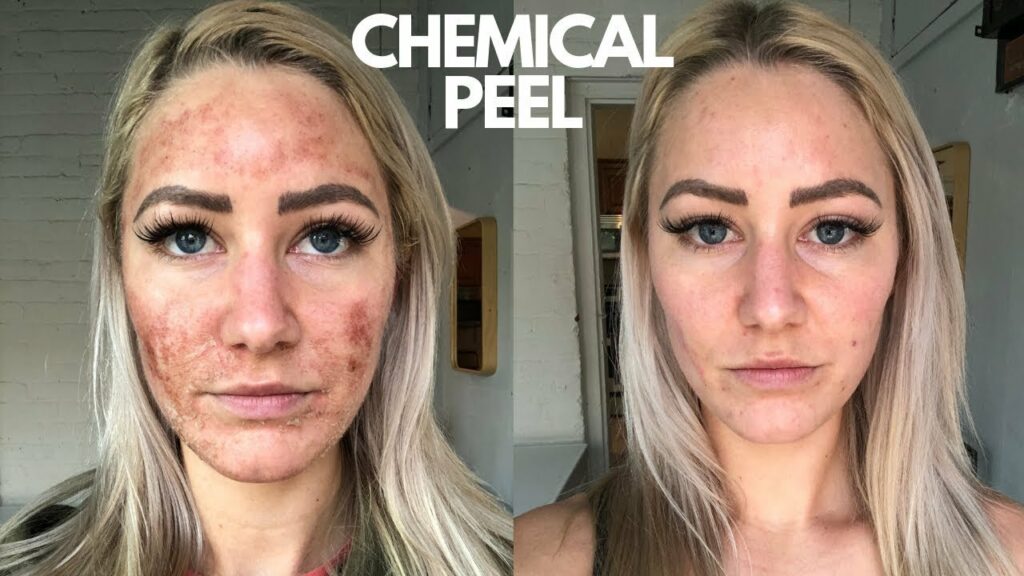 Aesthetics Institute: This course provides in-depth knowledge of chemical peels and advanced techniques. It covers various types of peels, their application process, and how to tailor treatment to individual client needs.
Mastering the Art of Microdermabrasion
Universal Companies: This course teaches the art of microdermabrasion, a popular skin rejuvenation treatment. Students learn about the latest technologies, the procedure, aftercare, and how to integrate the service into their practice.
Professional Makeup Artistry
QC Makeup Academy: This course focuses on makeup application techniques, including everyday looks, bridal makeup, and more advanced techniques like contouring and highlighting.
Holistic Skin Specialist Program
The Nutritional Aesthetics Alliance: This course focuses on the holistic approach to skin health. It teaches estheticians about the link between nutrition and skin health, offering an integrated approach to skincare.
LED Light Therapy Training
EstheticianEDU: This course explores the science and application of LED light therapy, an increasingly popular non-invasive treatment for various skin conditions.
Master Aesthetician Program
Elaine Sterling Institute: This advanced course covers various aspects of esthetics including medical esthetics, oncology esthetics, and wellness.
Dermalogica Product Knowledge Training
Dermalogica: This program provides detailed knowledge about Dermalogica products and how to effectively use them in treatments.
Esthetician Business Course
Beauty as a Business: This course teaches business skills such as marketing, social media management, and customer relationship management, which are essential for estheticians running their own practice.
Each course provides estheticians the chance to delve into specific areas of their profession, providing knowledge and skills that go beyond the basics and enable them to offer a wider range of services to their clients.
Case Studies: Successful Estheticians Who Prioritize Continuing Education
There are many successful estheticians who have made esthetician continuing education opportunities a priority.
These professionals serve as inspiring examples, showing how they've utilized various educational resources to enhance their skills and knowledge, leading to increased client satisfaction and career progression.
We can learn valuable lessons from these case studies on how to effectively incorporate continuing education into our professional journey.
Conclusion
In conclusion, continuing education is a vital component for estheticians seeking to excel in their careers. By embracing lifelong learning, you'll not only enhance your knowledge and skills, but also keep pace with the ever-changing trends and advancements in the skincare industry.
References:
For further exploration, numerous resources provide insightful content on various aspects of esthetics. Online platforms like Coursera and Udemy offer reputable courses, and books like "Milady's Standard Esthetics Fundamentals" provide comprehensive information on skincare.
Regularly reading industry blogs, research articles, and attending skincare conferences will help keep your knowledge current.
A career as an esthetician can be truly rewarding, and the pursuit of continuous learning can only enhance this journey. Embrace the adventure, continue to learn, and watch as your career flourishes.
FAQs
What is the highest level of education for an esthetician?
The highest level of formal education for an esthetician is typically a postgraduate degree. There are estheticians who pursue further education like Master's Degree or PhD, often in related fields like Dermatology or CosmeticScience.
They might also acquire advanced certifications in specialized procedures or treatments.
Beyond formal education, estheticians can engage in lifelong learning through continuing education programs, including advanced training, seminars, and conferences to stay updated with the latest trends and research in the industry.
How long are most esthetician programs?
The duration of esthetician programs can vary widely depending on the level of the program (certificate, diploma, or degree) and the country or state's licensing requirements.
Most entry-level esthetician programs at the certificate or diploma level require between 600 to 1,000 hours of training, which typically takes about 6-12 months to complete if studied full-time.
If you choose to pursue further education, like a Master's degree in this field, this could take several more years. Always check with the specific institution or program for exact duration details as they can differ significantly.