Discovering The Benefits of L'amore Beauty
If you're looking for a brand of skincare that is natural, organic and ethically sourced, then L'amore Beauty could be the perfect option for you. Developed by award-winning esthetician Lana Naro, this line offers a comprehensive five step system that is completely free from sulfates, parabens, silicones, fragrances and cruelty.
Let's take a look at why L'amore beauty might be the perfect option for your skincare needs!
Behind The Brand
L'amore Beauty was founded by award-winning esthetician Lana Naro. After almost two decades in the beauty industry, she had seen nearly every type of facial and skin care product on the market. But nothing seemed to meet her own personal standards for quality and effectiveness — so she decided to create her own!
She started researching ingredients and soon learned about AloeGen™, an all-natural 100% organic aloe vera derivative sustainability sourced from South America. Working with a team of scientists and physicians in Switzerland, they developed an advanced formulation process using only naturally occurring elements.
This unique blend creates powerful yet gentle skincare products that deliver results quickly without irritation or chemical buildup.
Popularity Among Estheticians
In the relatively short time since its launch, L'amore has become hugely popular amongst top estheticians across the country. This is largely due to its simple but effective 5 step system designed to nourish the skin while tackling any problem areas.
Each product contains AloeGen™ which helps soften wrinkles while providing intense hydration without stripping or drying out delicate skin cells. All products are also formulated without sulfates, parabens, silicones, fragrance or even animal byproducts making them both vegan-friendly as well as environmentally friendly!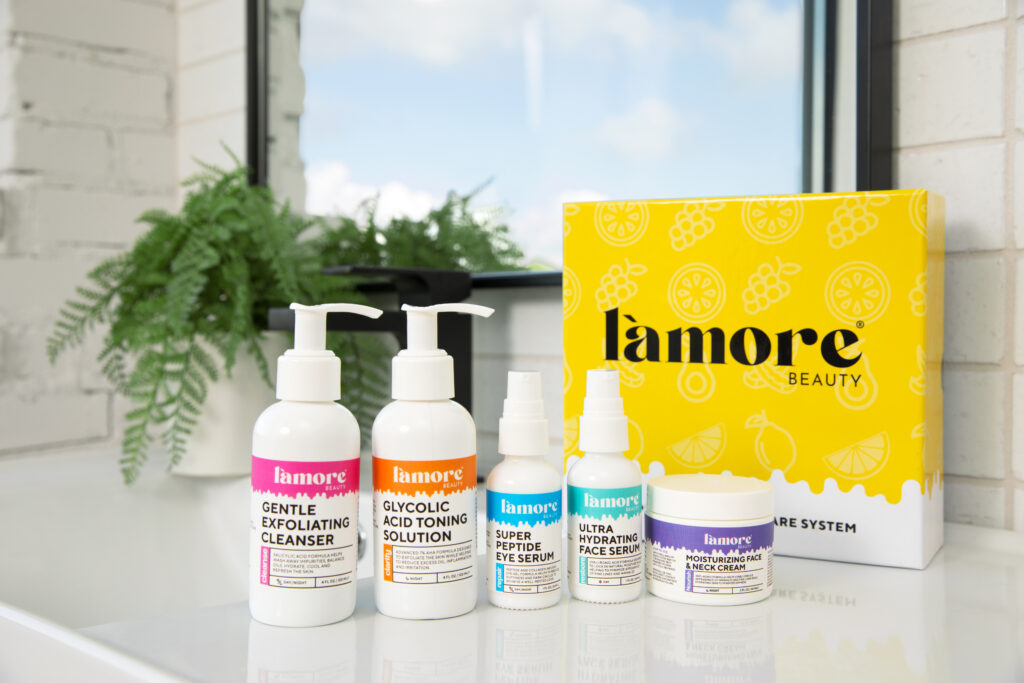 The L'amore Beauty Complete 5-Step System contains everything you need to achieve the perfect skin care routine. Each of the five products helps to nourish, protect and hydrate while also gently exfoliating away dead skin cells thus restoring elasticity and reducing wrinkles. All ingredients are naturally derived, free from harsh chemicals and cruelty-free.
Let's take a look at each item in more detail: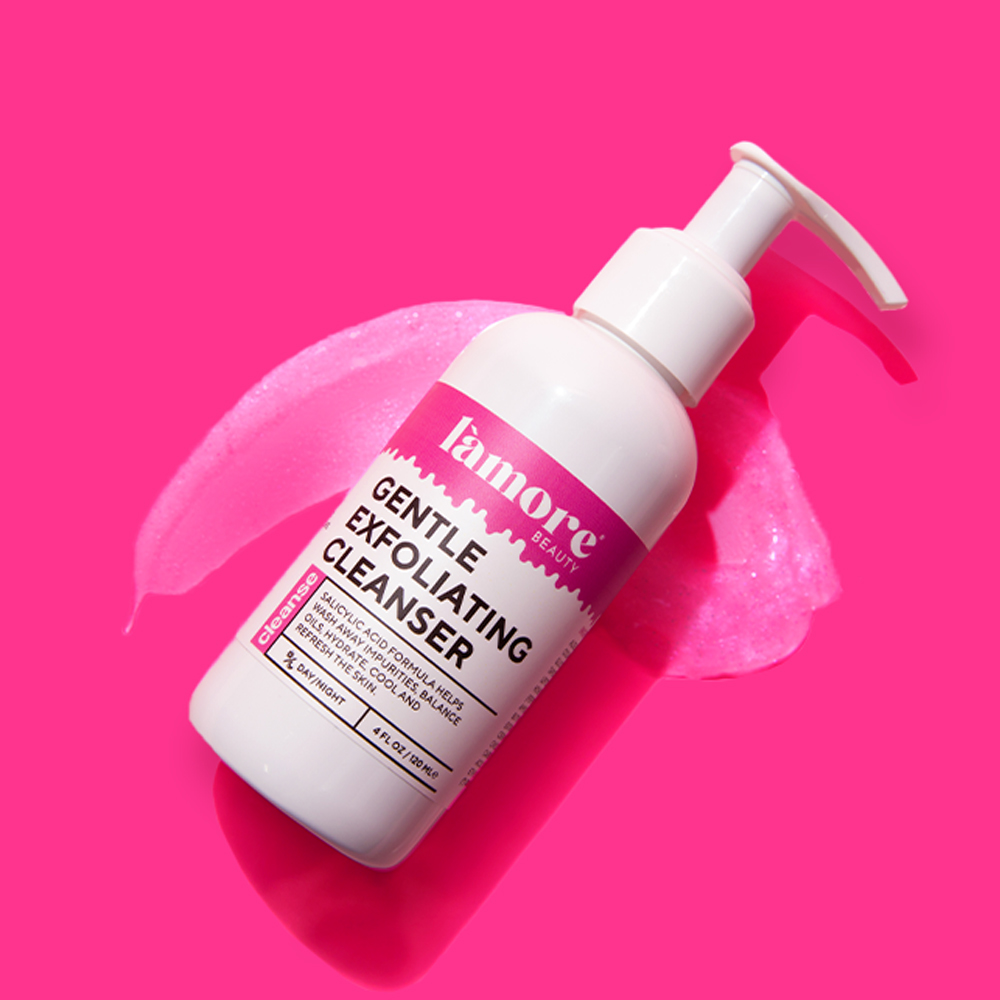 This powerful yet gentle cleanser utilizes AloeGen™ along with other natural ingredients such as honey and jojoba oil to help remove dirt, oil and makeup without drying out or stripping away essential oils. This will leave your skin feeling refreshed, soft and squeaky clean! Solution For:
Acne
Blemishes
Clogged pores
Dullness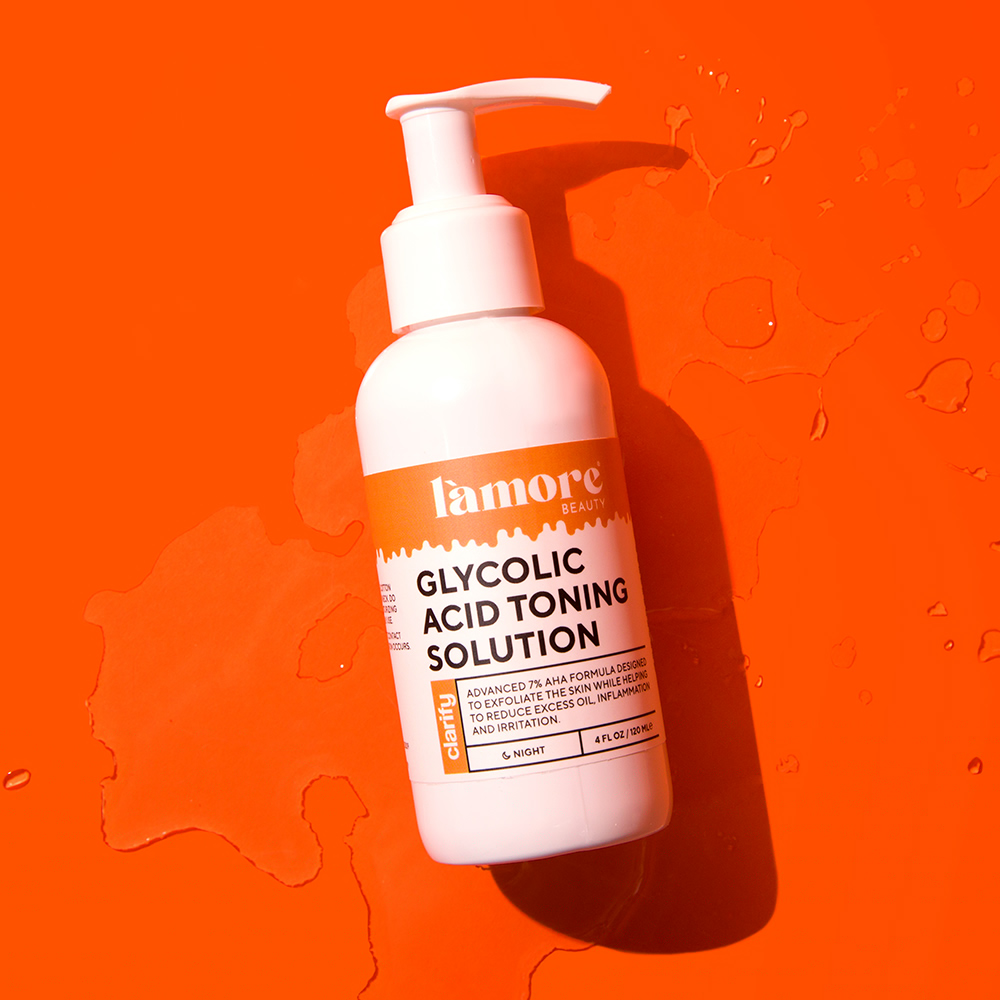 Glycolic acid is an alpha hydroxy acid (AHA) which helps to reduce the appearance of wrinkles by increasing elastin production over time. This toning solution contains carefully sourced plant extracts derived from sugarcane as well as natural hydrating emollients such as shea butter and sweet almond oil – making it suitable for both dry and sensitive skin types alike! Solution For: 
Enlarged pores
Uneven skin tone
Discoloration
Dry skin.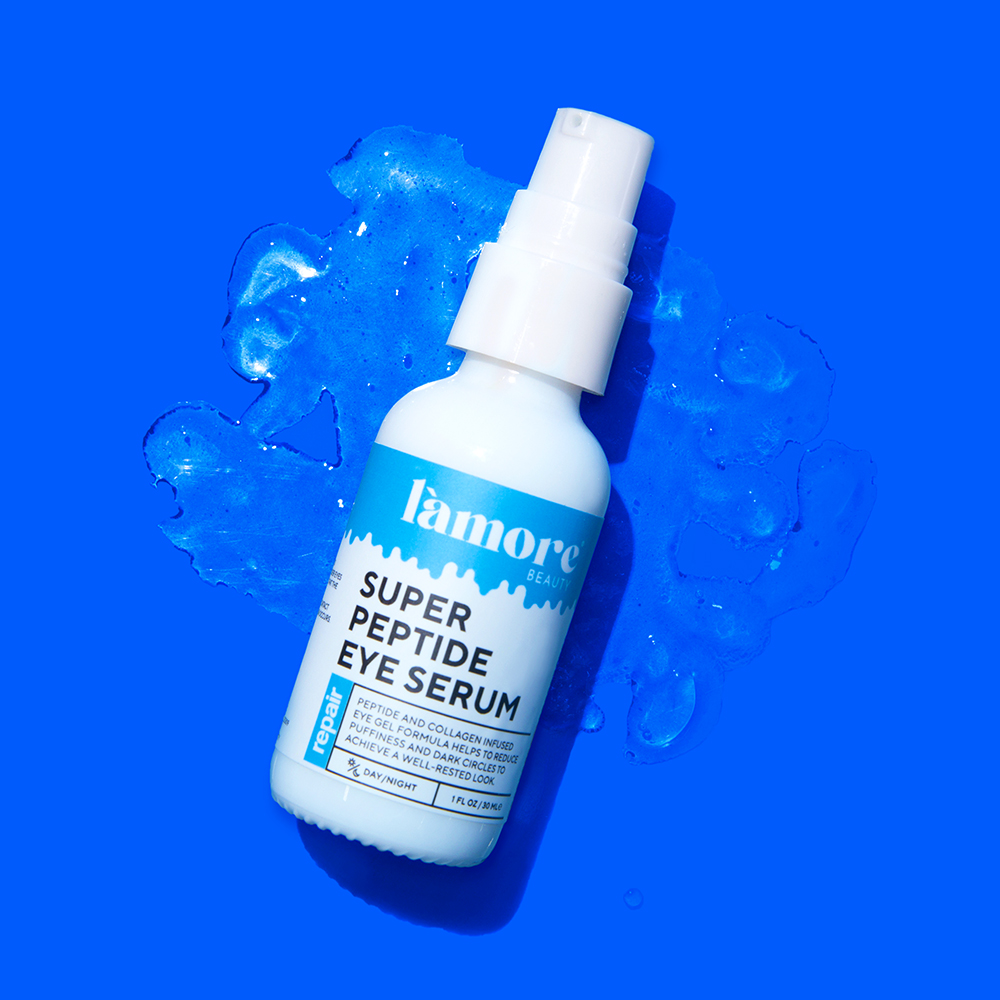 This serum is specifically designed for the delicate area around your eyes where fine lines, wrinkles and puffiness can be most apparent. It is formulated with a patented peptide complex that works to stimulate collagen production in order to minimize signs of aging around this area.
Additionally it contains aloe vera gel, chamomile extract, pumpkin seed oil and Vitamins C & E to rejuvenate tired skin leaving it looking brighter and more youthful! Solution For:
Under eye bags
Saggy skin
Puffiness
Dark circles
Fine lines
Uneven skin tone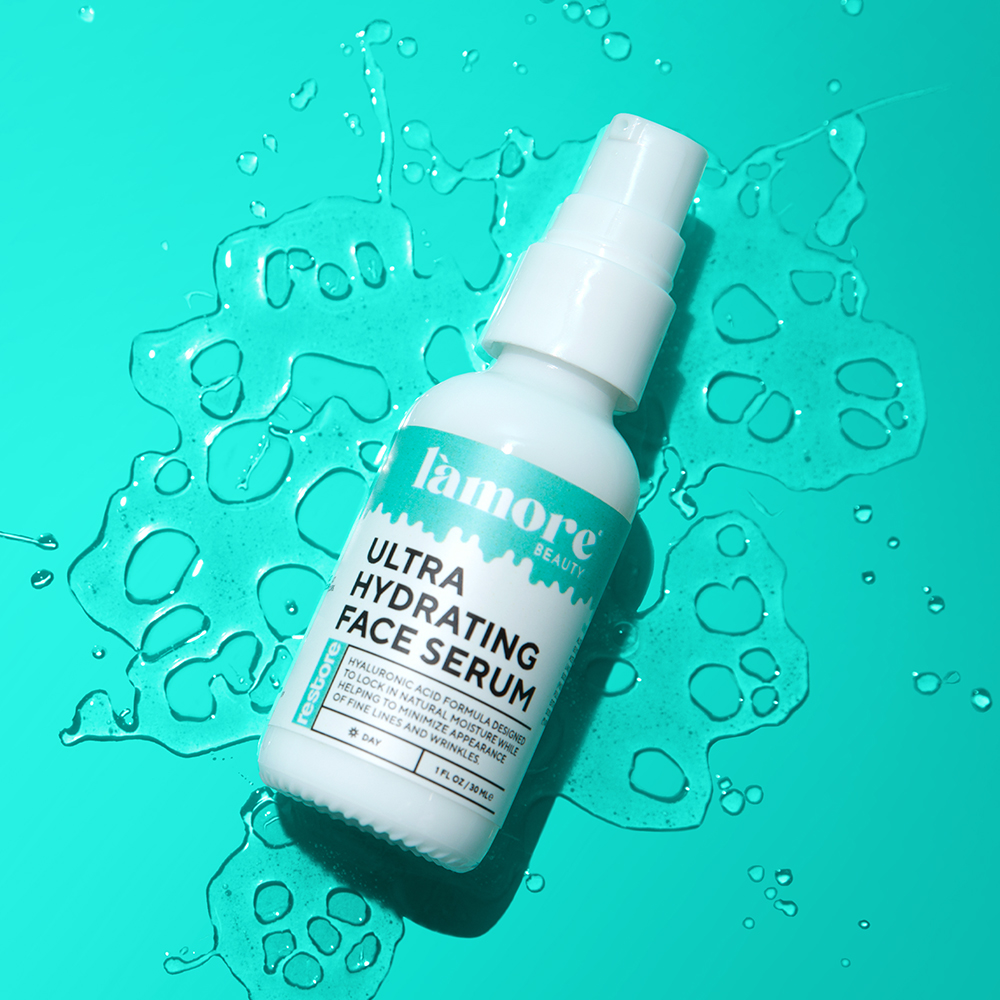 This ultra-hydrating face serum combines unique active botanicals including marula oil, goji berry extract and Japanese green tea extract to deliver intense moisture while also protecting against environmental stressors like pollution or sun damage. It absorbs quickly into the skin providing long lasting hydration all day long! Solution For:
Dry skin
Wrinkles
Age spots
Fine lines
Dullness
Discoloration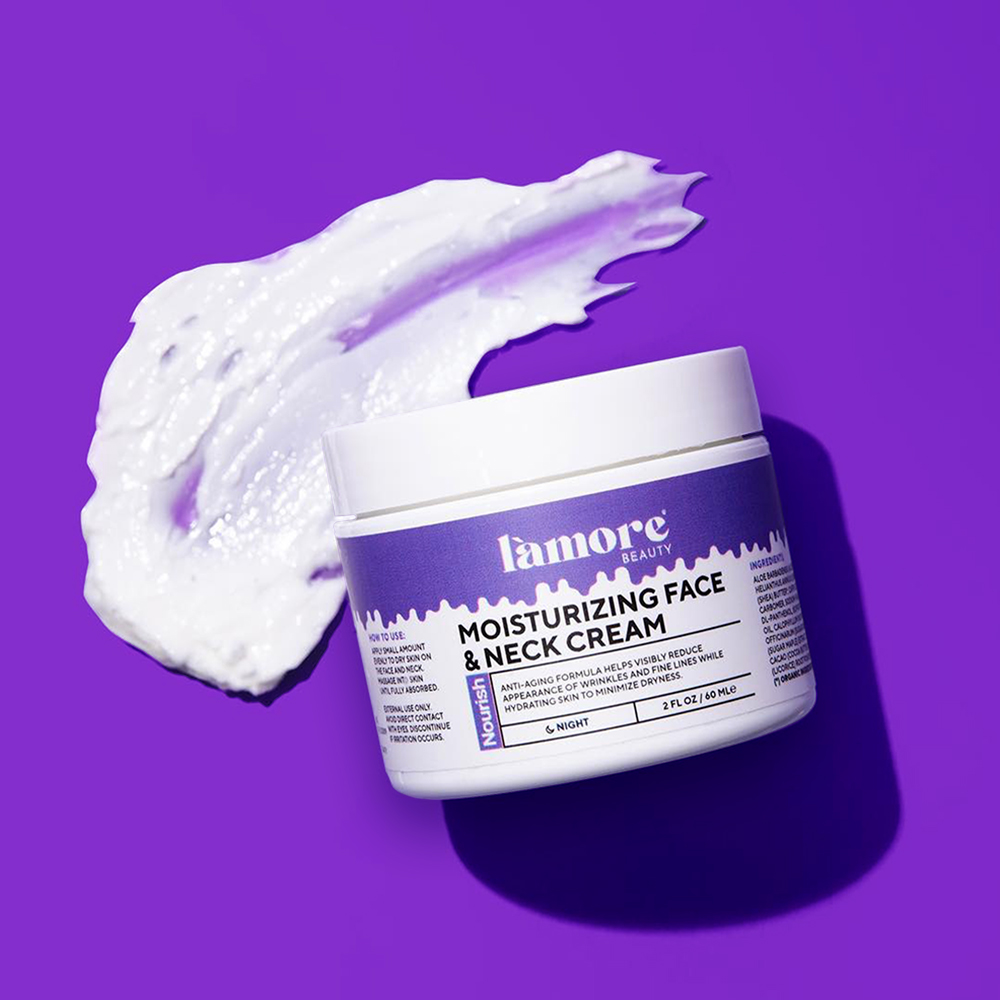 Last but not least is the moisturizing face & neck cream which helps provide extra nourishment where needed most – your face & neck! It's enriched with lipids extracted from olives which work together with aloe vera gel to lock in moisture while also protecting delicate tissue from further damage.
Additionally this lightweight formula absorbs quickly into the skin making it easy to apply before bed or going about your daily routine without feeling greasy or greasy residue on your clothes or pillowcases! Solution For:
Wrinkles
Fine lines
Skin dryness
Age spots
Uneven skin tone
The complete system provides you with everything needed for a full skin care routine including exfoliation and deep moisturization helping to restore skin elasticity while boosting collagen production over time leading to fewer wrinkles and improved texture.
Who L'amore Beauty Is For
L'amore Beauty was designed with all skin types in mind, however it is especially beneficial for those with drier or aging skin. The natural, organic ingredients such as AloeGen™ help to provide intense hydration without stripping away essential oils or damaging delicate skin cells.
Additionally the five step system helps to nourish and protect against premature aging while also gently exfoliating and reducing the appearance of wrinkles over time. This product line is targeted towards those who are looking for a more holistic approach to their skincare routine.
All ingredients are naturally derived and free from harsh chemicals making them ideal for those with sensitive skin. Additionally they're cruelty-free, affordable and come with a 60 day money back guarantee – making it easier than ever to try out this brand risk-free!
[smartslider3 slider=4]
Additional Benefits
One added bonus of purchasing this product line is that all orders come with a 60 day money back guarantee meaning that if for any reason you are not completely satisfied with your purchase then you can simply return it within two months and receive your money back – no questions asked!
This makes it easy to shop risk-free while enjoying peace of mind regarding any potential purchases you may make.
Potential Drawbacks of L'amore Beauty
Although there are many advantages to using L'amore Beauty, we've identified 2 primary drawbacks:
It's a relatively new brand without much established customer base yet.
Currently only five products are available but according to their website they are planning on introducing up to twenty new items over the next 18 months.