The skincare industry is constantly changing. Every day we learn about new products, research, and techniques that are minimally invasive and can help with skin ailments.  This year too, there have been some great advances in the field that have set the industry trend for the years forward.
These aesthetic trends include the growing popularity of holistic approaches, the rise of gender-neutral treatments, and the increasing focus on sustainability. One trend that is gaining traction in the esthetics industry is the use of holistic approaches. This involves considering the whole person, rather than just their skin, when providing treatments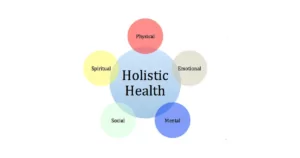 Holistic estheticians take into account a person's diet, lifestyle, and overall well-being when developing a treatment plan. Then they use a variety of treatment plans and natural skin care products to alleviate the symptoms and leave you with healthy glowing skin.
All the products used and recommended by Estheticians are chemical-free and have very few known side effects. Instead, holistic estheticians focus on nourishing and balancing the skin, rather than simply trying to fix problems. Hence, it's no wonder people prefer Estheticians for their skincare treatments.
Gender-Neutral Treatments
Another trend that is gaining momentum in the esthetics industry is the rise of gender-neutral treatments. In the past, esthetic treatments were often marketed towards a specific gender, with different products and techniques being promoted for men and women.
But in this day and age, these treatments are not confined to genders or age specifics. Anyone can opt for these treatments as they are usually noninvasive and have no side effects. Gender-neutral treatments can include things like facials, massages, and waxing services that are not marketed towards a specific gender.
Estheticians analyze each individual's skin condition and then propose a personalized plan for them. They no longer limit themselves to serving a certain gender only. The world is moving towards inclusion and the field of Esthetics doesn't fall behind either.  Every client is valued and treated the same regardless of their demographics.
Sustainability
As concerns about the environment continue to grow, the esthetics industry is starting to focus more on sustainability. This includes using eco-friendly products and practices, as well as reducing waste and minimizing the carbon footprint of treatments.
Estheticians are now using green products and more socially responsible setups. In fact, you'll find they only recommend natural or organic products to their clients that are free of any harmful chemicals and safe for the environment as well.
In addition, many estheticians are making an effort to reduce waste by using refillable containers, recycling, and composting.
Technology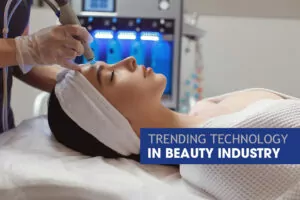 Esthetics Industry Bechnology a nother area that is likely to see significant growth in the esthetics industry in 2023 is the use of technology.
This includes the use of advanced skincare devices, such as LED light therapy and microcurrent machines, as well as the incorporation of virtual consultations and online booking systems.
They work by delivering targeted treatments to the skin, often using light therapy or low-level electrical currents to stimulate cell regeneration and collagen production.
Virtual Consultations
Post pandemic age has led to a lot of remote work and learning opportunities for businesses and individuals. People today can sit in the comfort of their homes and talk to experts about skin care, ailments, and treatment plans via virtual consultations.
In addition to virtual consultations, online booking systems are becoming more popular as a way for people to schedule appointments with estheticians. These systems allow people to book appointments at a time that is convenient for them, as well as see availability and pricing information upfront. They also make it easier for estheticians to manage their schedules and keep track of appointments.
Organic Ingredients
Skincare products now use organic ingredients that are gentle on the skin and produce results. Moreover, they do not cause any kind of skin irritation or discomfort. So people with sensitive skin tyeshpes can also use these products without second thoughts.
So, in a nutshell, this year is setting the base for many new trends in the Esthetic industry. New skincare products are already being produced in inline with eco-friendly aspects and organic ingredients.
Estheticians need to up their pace and learn about these trends fast so that they can deliver quality and customizable services to their clients.  Moreover, inclusion is another major aspect that still needs to be looked into. It won't be long before providing inclusive setups will become a mandatory practice all over the world. These trends reflect a growing awareness of the need to consider the whole person, as well as the environment, when providing esthetic treatments.