Introduction
The beauty industry is a dynamic and rapidly growing field, with an increasing demand for skilled estheticians. If you're considering a career as an esthetician, you'll need the right training and education to set yourself up for success.
In this article, we'll discuss the top esthetician schools and certifications, as well as factors to consider when choosing a school to jumpstart your career.
Importance of Choosing the Right Esthetician School
Quality Education
Selecting the right esthetician school is crucial because it directly impacts the quality of education and training you'll receive. A good school will not only provide you with the necessary skills but also help you develop a deep understanding of skin care, beauty treatments, and the latest industry trends.
Accreditation
Accreditation is another essential factor to consider, as it ensures that the school adheres to the required educational standards. Graduating from an accredited esthetician school increases your chances of getting hired and helps you build a strong foundation for your career.
Top Esthetician Schools
Aveda Institute

The Aveda Institute is well-known for its holistic approach to beauty and wellness. They offer a comprehensive esthetics program that covers essential topics such as skin care, makeup application, and spa treatments.
With locations across the United States and Canada, Aveda is a popular choice for those looking to pursue a career as an esthetician.
Paul Mitchell Schools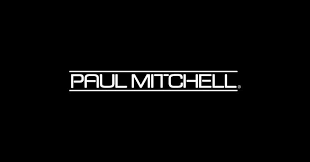 Paul Mitchell Schools offer top-notch esthetics education, focusing on hands-on training and a strong foundation in skin care theory. Students can expect to learn about various treatments, including facials, chemical peels, and microdermabrasion. The school's reputation and connections in the beauty industry make it an excellent choice for aspiring estheticians.
Christine Valmy International School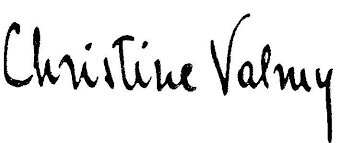 The Christine Valmy International School is another well-regarded esthetician school with a long history of providing quality education. They offer a comprehensive curriculum that covers both basic and advanced esthetic techniques. Graduates of this school often find employment in prestigious spas, salons, and other beauty establishments.
Esthetician Certifications
Cidesco Diploma
The Cidesco Diploma is an internationally recognized certification awarded by the Comité International d'Esthétique et de Cosmétologie (CIDESCO). To earn this prestigious diploma, candidates must complete a rigorous training program, pass a written and practical examination, and submit a case study.
ITEC Diploma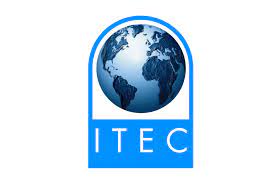 The International Therapy Examination Council (ITEC) Diploma is another highly respected certification in the esthetics field. ITEC is an international organization that sets high standards for beauty therapy education. Graduates with an ITEC Diploma demonstrate a strong foundation in esthetic theory and practice.
NCEA Certification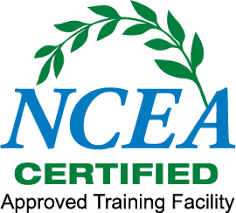 The National Coalition of Estheticians, Manufacturers/Distributors & Associations (NCEA) offers the NCEA Certified credential.
This certification is a voluntary program for estheticians who have met specific eligibility requirements, including education, work experience, and passing a written examination. NCEA Certified estheticians are recognized for their commitment to excellence and adherence to high standards of practice.
Factors to Consider When Choosing an Esthetician School
Course Curriculum
An essential factor to consider when selecting an esthetician school is the course curriculum. A comprehensive curriculum should cover various topics, including skin anatomy, physiology, skin analysis, facial treatments, and makeup techniques. Additionally, it should provide hands-on training to help students develop practical skills.
School Reputation
The reputation of the school you choose can significantly impact your career prospects. Graduating from a well-known esthetician school with a strong reputation in the beauty industry can open doors to job opportunities and increase your chances of success in the field.
Location and Cost
Location and cost are also essential factors to consider when selecting an esthetician school. Research the tuition fees, financial aid opportunities, and living expenses in the area where the school is located.
Keep in mind that while it's important to find a school that fits your budget, the quality of education should be the top priority.
Conclusion
Choosing the right esthetician school and obtaining the necessary certifications are critical steps to launching a successful career in the beauty industry.
By considering factors such as curriculum, reputation, accreditation, location, and cost, you can make an informed decision and find the best fit for your educational needs.
With the proper training and certifications, you'll be well-prepared to enter the competitive world of esthetics and make a lasting impact in the lives of your clients.
FAQs
What is the difference between an esthetician and a cosmetologist?
An esthetician specializes in skincare and various skin treatments, while a cosmetologist has a broader scope of practice that includes hair, nails, and makeup.
How long does it take to complete esthetician training?
Esthetician training programs typically take between 4-12 months, depending on the school and the state's licensing requirements.
Do I need a license to practice as an esthetician?
Yes, most states require estheticians to obtain a license to practice. Licensing requirements vary by state but generally involve completing an accredited esthetician program and passing a state board examination.
Can I pursue esthetician training online?
Some schools offer online esthetician programs; however, it's essential to ensure that the program is accredited and meets the licensing requirements in your state. Keep in mind that hands-on training is a crucial component of esthetician education.
What are some career opportunities for estheticians?
Estheticians can find employment in various settings, including spas, salons, medical offices, and wellness centers. They may also choose to specialize in specific areas, such as makeup artistry, spa management, or skincare product development.